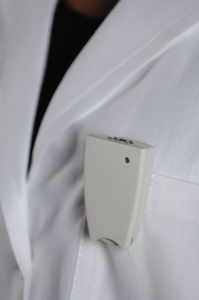 Course Fee: $800
2022 Course Schedule:
August 11 – 12, 2022 – Online [register online]
Please note: We have decided to deliver this course as an instructor-led online/webinar version of this course for the dates of Aug 12 – 13. Contact us if you have any questions.
About the Course: This is intended for individuals whose jobs include the management of personnel dosimetry programs for medical, academic, biomedical, veterinary, dental, pharmaceutical, industrial, NDT, well logging and other organizations that employ occupationally exposed radiation workers. Individuals in charge of personnel dosimetry programs may include nuclear medicine and radiology technologists, veterinary technologists, physics instructors, radiochemical production managers, or radiopharmaceutical technicians. The course is also suitable for those responsible for monitoring radiation exposure of non-occupationally exposed workers who may receive radiation exposure in the course of their work. Examples are emergency response professionals including fire, police, and paramedics. Attendees will receive course materials and a certificate suitable for framing. The first part of the course focuses on the technical and regulatory aspects of personnel monitoring. Topics covered include:
The first part of the course focuses on the technical and regulatory aspects of personnel monitoring. Topics covered include:
Radiation fundamentals (types of radiation and their properties)
Radiation units and simple dose calculations
Biological effects of radiation
Background radiation
Radioactive sources
Radiation-generating devices
The second part of the course includes what you need to know to effectively manage a personnel dosimetry program. Topics covered in the practical part of the course include:
Regulations (especially dosimetry-related regulations)
How radiation dosimeters work and description of specific dosimeter types
Selecting and wearing dosimeters
Designing and developing a dosimetry program
Common problems with dosimetry program management and administration
Recap of course
Final exam
Our course evaluations for this course in 2014 in 2013 were exceptional. 16 of the previous 17 attendees selected "excellent" for the "overall course quality" category in our rating scale (poor, average, good, excellent). With only one other attendee selecting "good".
Some of the previous attendees had the following to say:
Attendee: The instructor for this course was superb. This could be one of the best courses on the topic I've taken.

Attendee: I had to take this course because we started a dosimetry program recently at our facility. I just wanted to say that I really appreciated the knowledge and helpfulness of the instructor, and how he went through examples that were specific to each class member's industry.
Registration – You may register by any of several methods. The preferred method is online registration which you can do by clicking on the link beside the course date. You may also call to register.