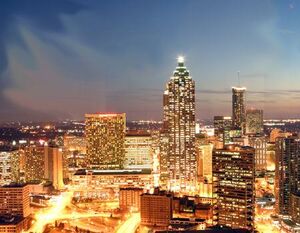 The fee for the RSO Refresher course is $875.
This Radiation Safety Officer Refresher course is for Radiation Safety Officers, Assistant Radiation Safety Officers and others who need a technical refresher course. Topics to be covered include a review of radiation fundamentals, regulations, instruments, licensing, amendments, audits, dosimetry, training, wastes, decommissioning, emergency response, and maintaining a radiation safety program. An optional questions and answer session will be held after the first day of training.
2023 RSO Refresher Course Dates for Atlanta, GA:
February 20 – 21, 2023 – Atlanta, GA [register online]
July 17 – 18, 2023, – Atlanta, GA [register online]
Registration: To register for this course, please go to our online registration link above. An alternate registration method is to fill out the PDF or Word registration form and fax or email it to us. The PDF form is available here. If you use the online registration method, you will get an immediate confirmation, if you register by some other method, we will fax a confirmation to you within one day. It is important that you receive the confirmation, so be sure to call us if you do not get a confirmation. If you need more information about course content, we can send a course outline by fax.
Attendees should register for the course as early as possible. We recommend registration at least 30 days before the start date of the course to insure that you will get your first choice of dates and location. However, we do not have a registration deadline, so even last minute registrations can sometimes be accepted. You may pay by credit card, check or wire transfer. Please arrange for payment or a purchase order to reach us 20 days before the start date of the course. If there is a need to pay after the 20 day deadline, please call us to make arrangements so that we know that payment is being processed.
The course will be held at the facilities of Nuclear Technology Services, Inc. at 635 Hembree Parkway in Roswell, a northern suburb of Atlanta. The course will start at 8:30 each day and end at about 4 p.m. on the second day. Additional information will be sent to those who register. Although it is possible to find shuttle service between the airport and Roswell, we recommend a rental car if possible for those flying to Atlanta.
Because traffic can be congested in the area, we suggest that attendees make plans to stay Roswell, or within 5 miles of the course location. There are a number of hotels in Roswell where attendees can stay. You will need to reserve your accommodations separately. We are not associated with any of the hotels we list below and do not favor one over the others.
Attendees should allow slightly more than an hour to travel from the airport to Roswell and vice versa. Roswell is a northern suburb of Atlanta and the airport is south of Atlanta.
Nearby Hotels:
1. Comfort Suites Alpharetta
1005 Kingswood Place
Alpharetta, GA 30009
Phone: 770.649.0955
https://www.choicehotels.com/georgia/alpharetta/comfort-suites-hotels/gab57
2. Holiday Inn Express (Alpharetta – Roswell)
2950 Mansell Road Hyphen Alpharetta , Georgia 30022
Phone: 1-770-552-0006
Fax: 1-770-993-3541
https://www.ihg.com/holidayinnexpress/hotels/us/en/alpharetta/atlaa/hoteldetail
3. Comfort Inn – Alpharetta
5455 Windward Parkway West, Alpharetta, GA 30004
Phone: (770) 664-7997
Fax: (770) 664-4775
https://www.choicehotels.com/georgia/alpharetta/comfort-inn-hotels/ga910
4. Baymont Inn & Suites Roswell Atlanta North
1500 Market Blvd, Roswell, GA 30076-2712
Phone: 1-770-992-7200
Fax: 1-770-993-7133
https://www.baymontinns.com/hotels/georgia/roswell/baymont-inn-and-suites-roswell/hotel-overview