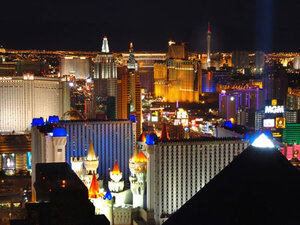 The fee for the RSO Refresher course is $875.
2022 RSO Refresher Course Dates for Las Vegas, NV:
May 9 – 10, 2022 [register online]
November 14 – 15, 2022 [register online]
To register for any of the 2022 Online RSO Refresher courses please click the link below:
https://www.ntanet.net/online-radiation-safety-refresher-course
This Radiation Safety Officer Refresher course is for Radiation Safety Officers, Assistant Radiation Safety Officers and others who need a technical refresher course. Topics to be covered include a review of radiation fundamentals, regulations, instruments, licensing, amendments, audits, dosimetry, training, wastes, decommissioning, emergency response, and maintaining a radiation safety program. An optional question and answer session will be held after the first day of training.
Registration: You may register online, via telephone or fax. To register online, please follow the link next to the course date.. You may also call us to register or fax the registration form that is available in our brochure.
Those who register online will receive an immediate confirmation. If you register by phone or fax, we will fax a confirmation to you within one day. It is important that you receive the confirmation, so be sure to call us if you do not get a confirmation. If you need more information about course content, we can send a course outline by fax.
Course Location for the May 9 – 10, 2022 RSO Refresher Course:
The Residence Inn, Hughes Center
370 Hughes Center Dr., Las Vegas, NV 89169
Phone: 702-650-0040
This Radiation Safety Officer Refresher course has been approved for 16 Continuing Education Credits by the American Academy of Health Physics.
Note about the Transportation/Refresher Combo Course: At the Las Vegas location we are offering the Radiation Safety Officer Refresher course during the same week as our Transportation of Radioactive Materials course and the cost for both courses is $1400. While we have no deadline for course registrations, we suggest registering at least 30 days in advance to get the best rates for airfares and hotel. To register for both the Transportation and Refresher course please refer to our Transportation Course page.