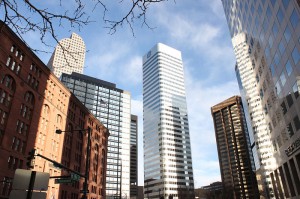 The fee for this course is $1850.
2024 Course Schedule for Denver Colorado:
September 23 – 27, 2024 – Denver, CO [register online]
Registration: You may register by any of several methods. The preferred method is online registration which you can do by clicking on the link beside the course date. You may also call us to register. An alternate registration method is to fill out the PDF or Word registration form and fax or email it to us. The PDF form is available here. If you register online, you will receive an immediate confirmation. If you use one of the other methods, you should receive confirmation within 24 hours.
This Radiation Safety Officer Training course is designed to provide the technical and practical information needed to prepare a person to be an effective radiation safety officer. It will also be useful as general introductory training for anyone who works with radioactive materials or who may be required to be an alternate radiation safety officer.
Topics to be covered include atomic structure, properties of ionizing radiation, shielding, radiation and biological effects of radiation exposure, radiation detection and measurement, state and federal regulations, dosimetry, emergency procedures, records/documentation and transportation regulations. The course outline is available below in PDF format.
Continuing Education Units: This course has been granted 32 Continuing Education Units by the American Academy of Health Physics. The American Board of Industrial Hygiene has awarded this course 4.5 CM points. The American Society of Radiologic Technologists (ASRT) has approved this course for 30.50 continuing education credits.
Units from the ASRT may be important to California residents because the state of California accepts these units in its program of continuing education required for renewing permits and certificates in radiologic technology.
Attendees should register for the course as early as possible. We recommend registration at least 60 days before the start date of the course to insure that you will get your first choice of dates and location. You may pay by credit card, check or wire transfer. Please arrange for payment or a purchase order to reach us 20 days before the start date of the course. If there is a need to pay after the 20 day deadline, please call us to make arrangements so that we know that payment is being processed
Location: 
Hampton Inn & Suites
1845 Sherman St
Denver, Colorado 80203
United States
303-864-8004
The course will run from 8:30 a.m. until 5pm daily. If you would like to receive a course outline by fax, please call us or see Outline in PDF format.
Is this course what I need to become a Radiation Safety Officer?
We have an extensive discussion of the above question at this link.